KEELE UNIVERSITY, UK VISITS THE CENTER FOR DRUG RESEARCH TO DISCUSS POSSIBLE FUTURE PARTNERSHIPS AND ACADEMIC COLLABORATION.
USM PENANG, 19 July 2022 – Professor Vikneswaran Muruigaiah, Director of the Centre for Drug Research (CDR), received a visit from Professor Dave Hoole (Keele-Erasmus grant holder) and Dr Mirna Maarabouni (Keele University School of Life Sciences International Director) today.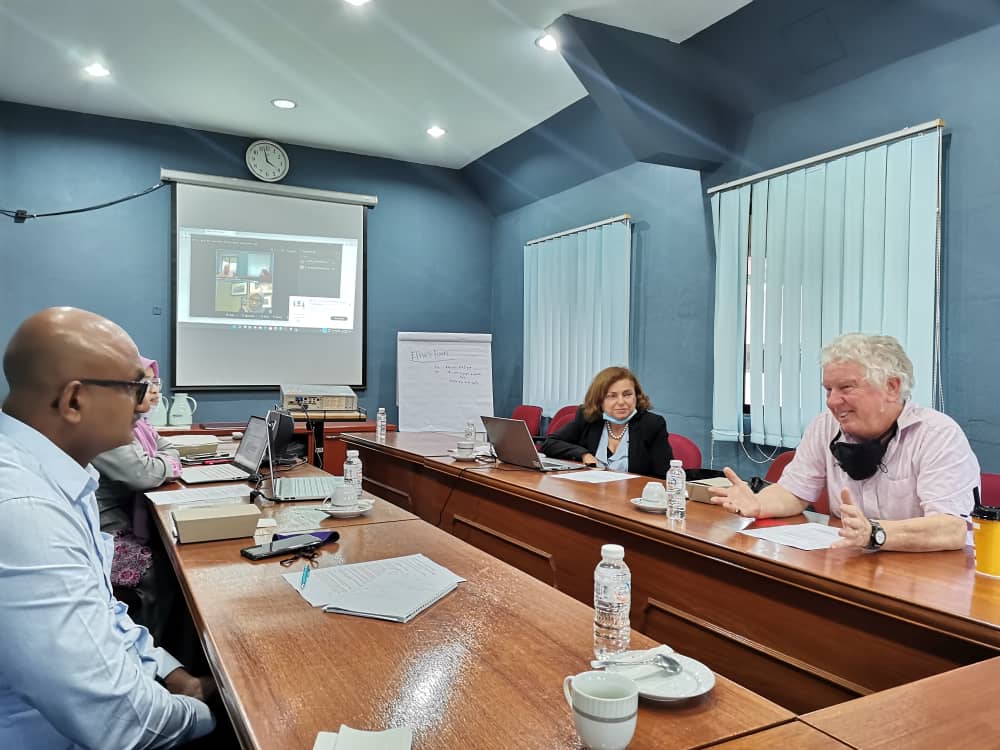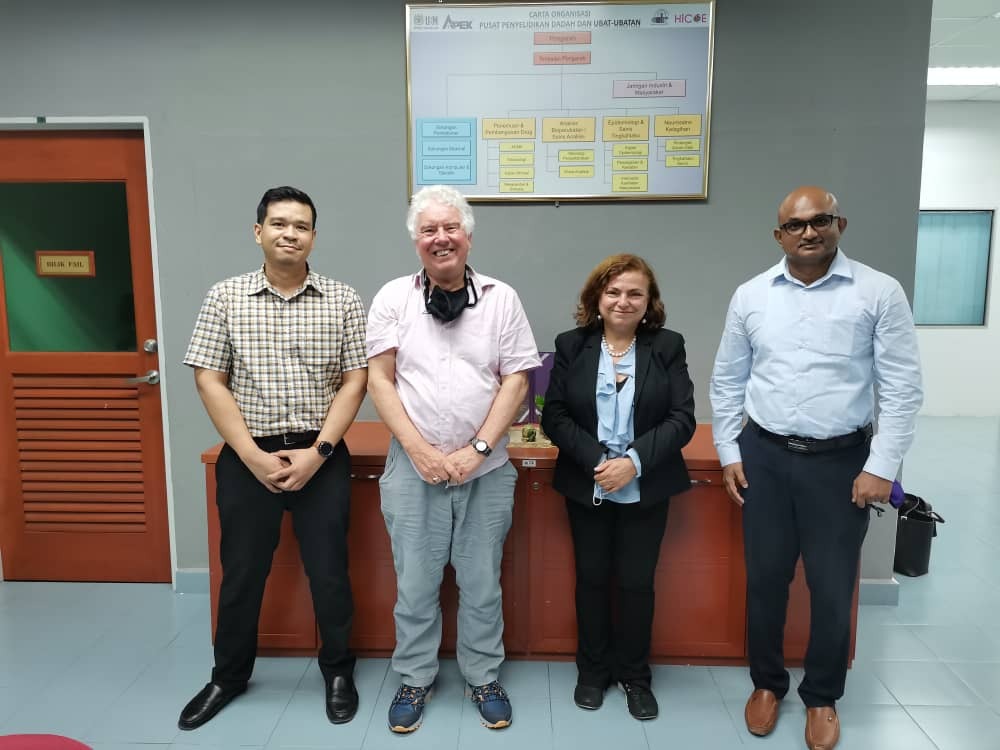 The purpose of this visit is to gain a better understanding of the potential for collaboration between CDR and USM in academic fields such as mobility programmes (exchange students and academic staff) and other potential joint programmes such as dual PhDs between the United Kingdom (UK) and Malaysia. During the meeting, Vikneswaran provided a brief overview of CDR's profile, history, accomplishments, and facilities. The CDR Deputy Director, Dr Siti Rafidah Yusof (via teleconference), Dr Juzaili Azizi and Ms Noorul Hamizah Mat were also present. Both representatives from Keele University hope that this partnership will further strengthen the bilateral relationship between USM and British higher education institutions.