USM 53rd Convocation Ceremony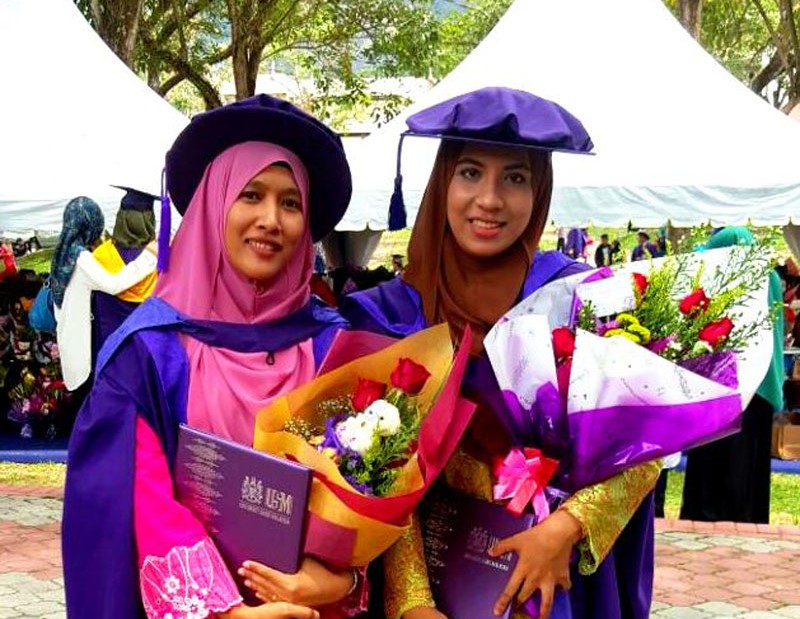 3rd May 2016, Heartiest congratulations to Dr. Farah Wahida Suhaimi (left in photo), Dr. Ammar Imad Hazim, Dr. Norsyifa Harun (right in photo) and Dr. Yasodha A/P Ponnusamy for successfully receiving their doctorate degrees during USM 53rd Convocation Ceremony held on 30th April 2016. We are very proud of you and wish you all the best in your future endeavours!
Photo credit: Dr. Zurina Hasan.