Prospective Students
Study at CDR
Postgraduate training is offered at the centre where a registered postgraduate student is provided practical training and required to undertake graduate work leading to a higher degree. Our postgraduate programme offers Masters and Phd degrees, via research mode either on a full-time or a part-time basis. For further information on research focus at CDR, please read the section on Research Focus.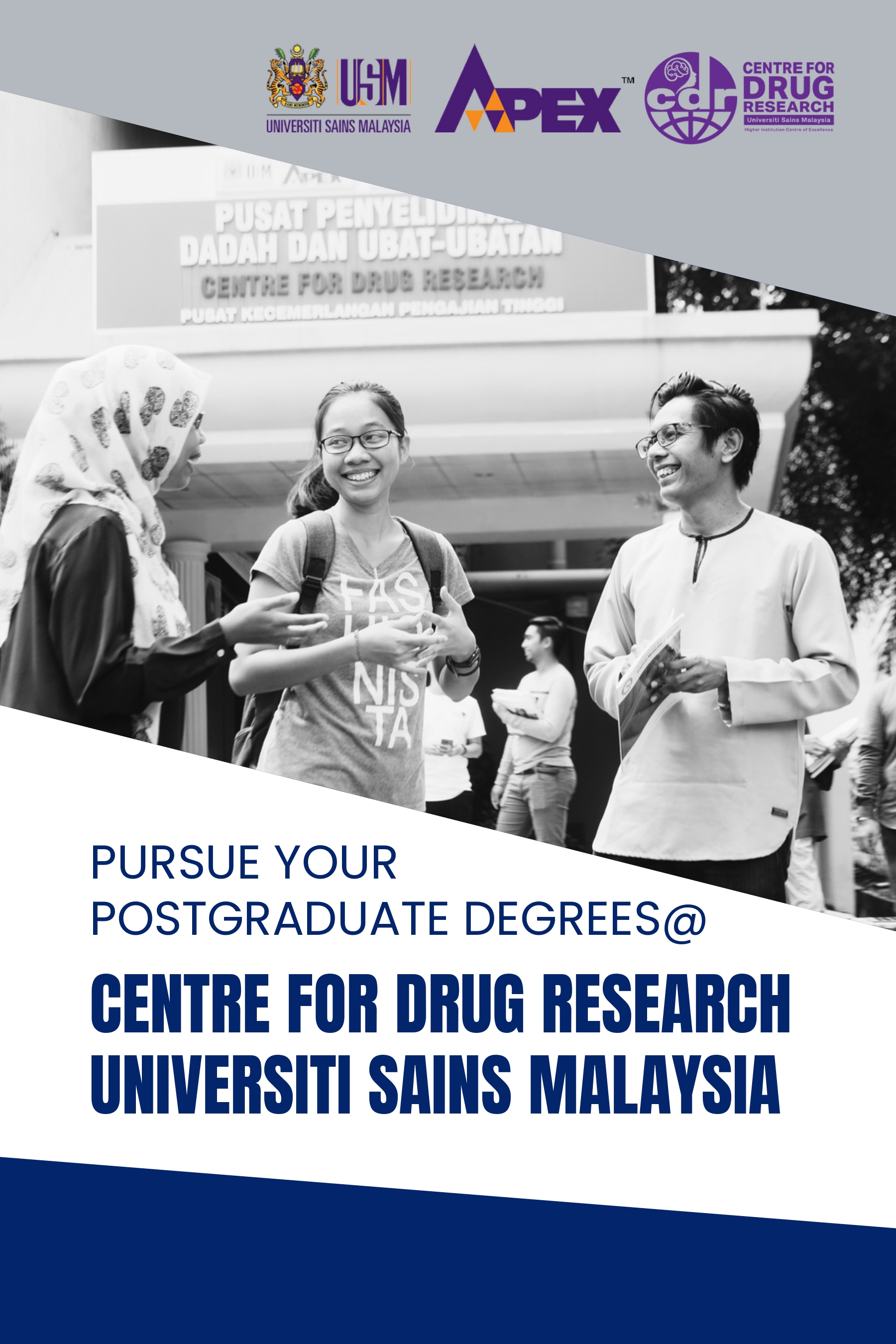 Admission for postgraduate study at CDR is open throughout the year; however, students have to comply with the university's term dates for payment of fees. Application is through an online web-based process at http://onlineips.usm.my/admission/ and subject to approval by CDR postgraduate study committee. For details of term dates and entry requirements, please refer to http://www.ips.usm.my/index.php/prospective-students/admission.
For information on fees and financial assistance, please refer to USM Institute of Postgraduate Studies website at http://www.ips.usm.my/
On accommodation, registered students are eligible to apply for student accommodation and application can be made through Unit Perumahan dan Penginapan Universiti. Private housing is also an option which advertisements can be found on websites such as www.mudah.my and www.ibilik.my.
On health, registered students are entitled to receive treatment from USM Sejahtera Centre (Pusat Sejahtera USM), http://www.pusatsejahtera.usm.my/index.php/ms/
PROGRAM: SARJANA SAINS (MOD PENYELIDIKAN)
PTJ: PUSAT PENYELIDIKAN DADAH DAN UBAT-UBATAN (PPDU)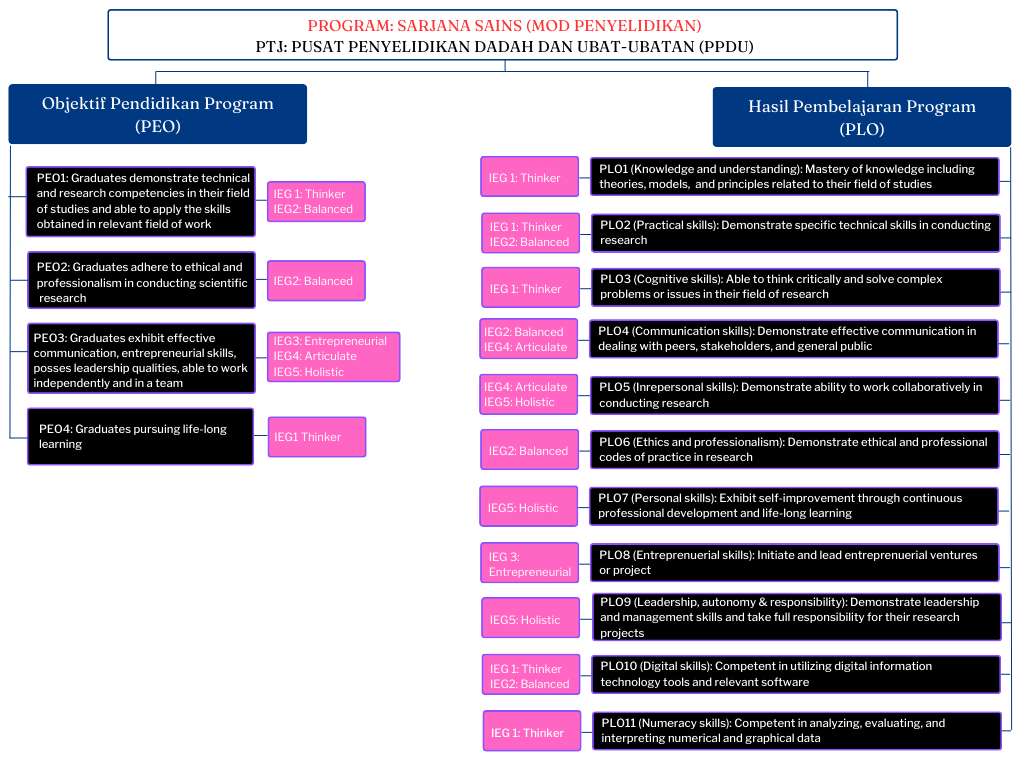 PROGRAM: DOKTOR FALSAFAH (MOD PENYELIDIKAN)
PTJ: PUSAT PENYELIDIKAN DADAH DAN UBAT-UBATAN (PPDU)