MBBC Grand Final 2016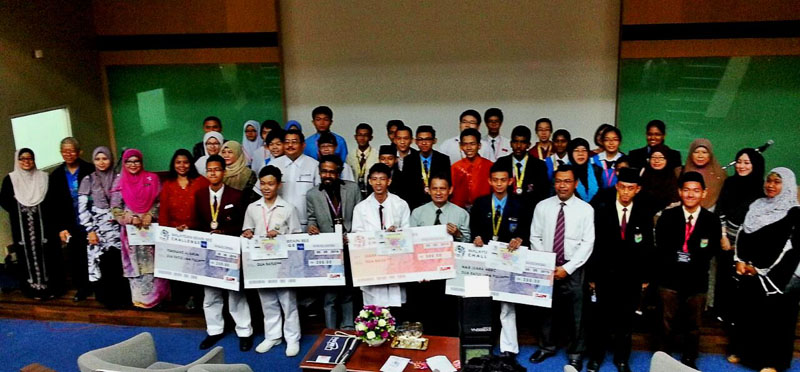 6th May 2016, Malaysian Brain Bee Challenge (MBBC) Grand Final 2016 was held at School of Medical Sciences, USM Health Campus, Kelantan on 4th and 5th May 2016. The annual flagship project under USM Division of Industry and Community Network is led by Assoc. Prof. Dr. Muzaimi Mustapha, in collaboration with appointed Zone Coordinators at multiple universities throughout Malaysia. At CDR, Dr. Siti Rafidah Yusof and Dr. Zurina Hassan were appointed as Zone B coordinators which include schools in Penang and Perak. The project aimed to expose secondary school students to neuroscience, and in the end, to search for a Malaysian representative at International Brain Bee (IBB) Competition.
This year, nearly 200 schools represented by over 1000 students had participated MBBC 2016. Through series of challenges, Benjamin Wong Yi Ren from SMK Methodist Sibu has emerged as MBBC 2016 Champion and will represents Malaysia at IBB 2016 which will be held in Copenhagen, Denmark from 30th June to 4th July 2016.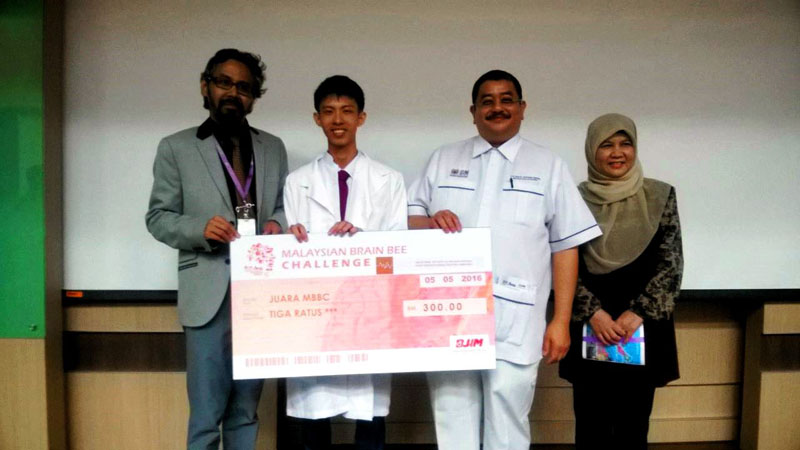 From Zone B, Shaikh Irfan Zikry from Malay College Kuala Kangsar awarded Al-Biruni Prize, and Koay Xian Jing from SMJK Chung Ling won the 3rd place at the competition. Congratulations to all winners!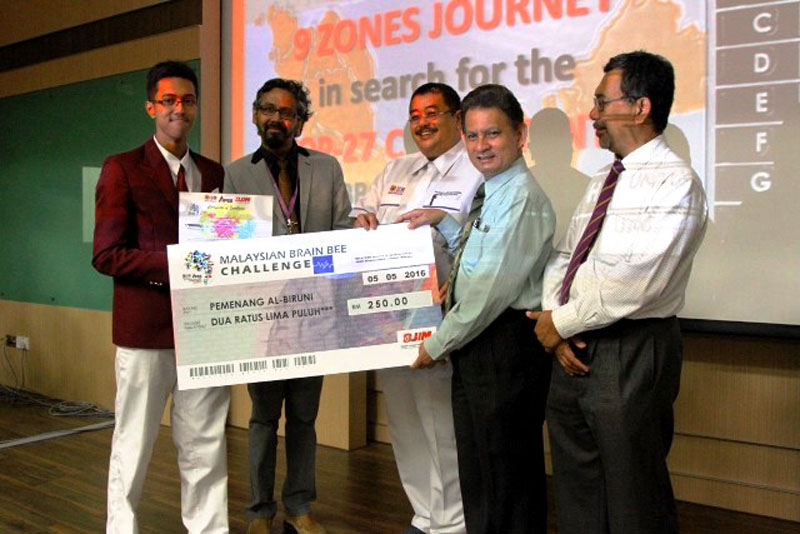 More news here. Photo credit: Assoc. Prof. Dr. Muzaimi Mustapha, Mohd Asrar Rokeman