CDR STAFF WELFARE CLUB HOSTS BOWLING TOURNAMENT TO FOSTER CAMARADERIE AMONG CDR STAFF AND STUDENTS
The CDR Staff Welfare Club held and sponsored a Merdeka bowling event at Classic Bowl, Bukit Jambul Complex, on August 31, 2022. This bowling event attracted twenty individuals, including CDR staff, students and interns. This programme aims to promote togetherness and camaraderie among the CDR community, as well as a healthy lifestyle.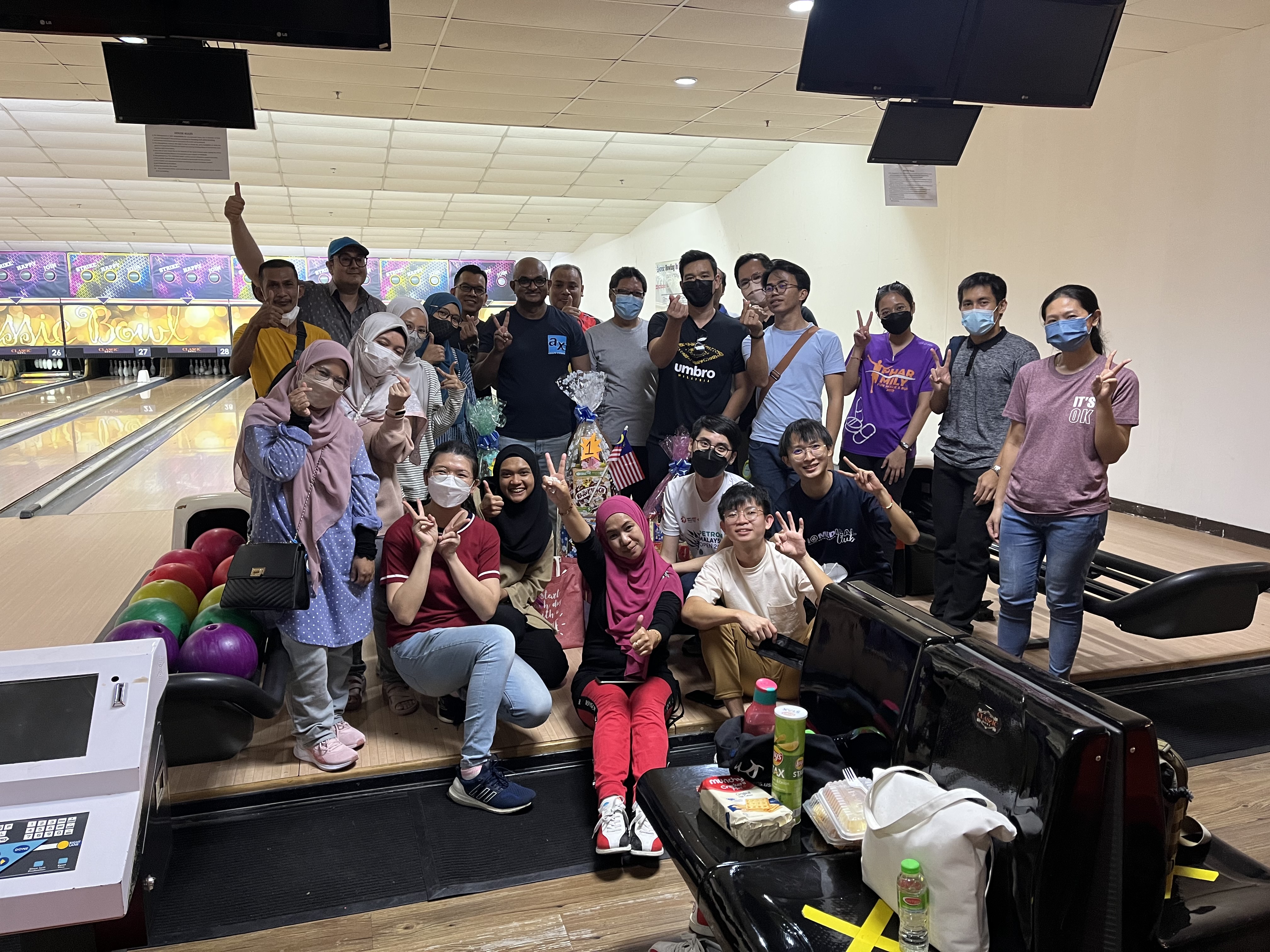 Five teams of four individuals were picked at random via draw voting. In this bowling tournament, there are two categories: the Mixed Team Category, which includes both staff and students, and the Individual Category. For the Mixed Team Category, the winning team included Dr. Juzaili Azizi, Dr. Anuar Ahad, Mr. Ghazali Safie and Mr. Lim Wei Chun. Mr. Ghazali Safie received a total score of 361 to win the Individual Category. Prof. Dr. Vikneswaran Murugaiyah, Director of the Centre for Drug Research, presented the prizes to all the winners.