DR ZURINA HASSAN HONOURED WITH PRESTIGIOUS GEORG FORSTER RESEARCH AWARD
Assoc. Prof. Dr. Zurina Hassan, a neuroscience expert at the Centre for Drug Research (CDR) at Universiti Sains Malaysia (USM), has been honoured with the prestigious Georg Forster Research Award 2021. She is among ten researchers from emerging and developing countries recognized for their outstanding work in neurological and psychiatric disorders, such as addiction and Alzheimer's disease, in the pursuit of new treatments. Dr. Zurina achievements were recently celebrated with the conferment of the Award Certificates in Bamberg, Germany on 14th October 2022.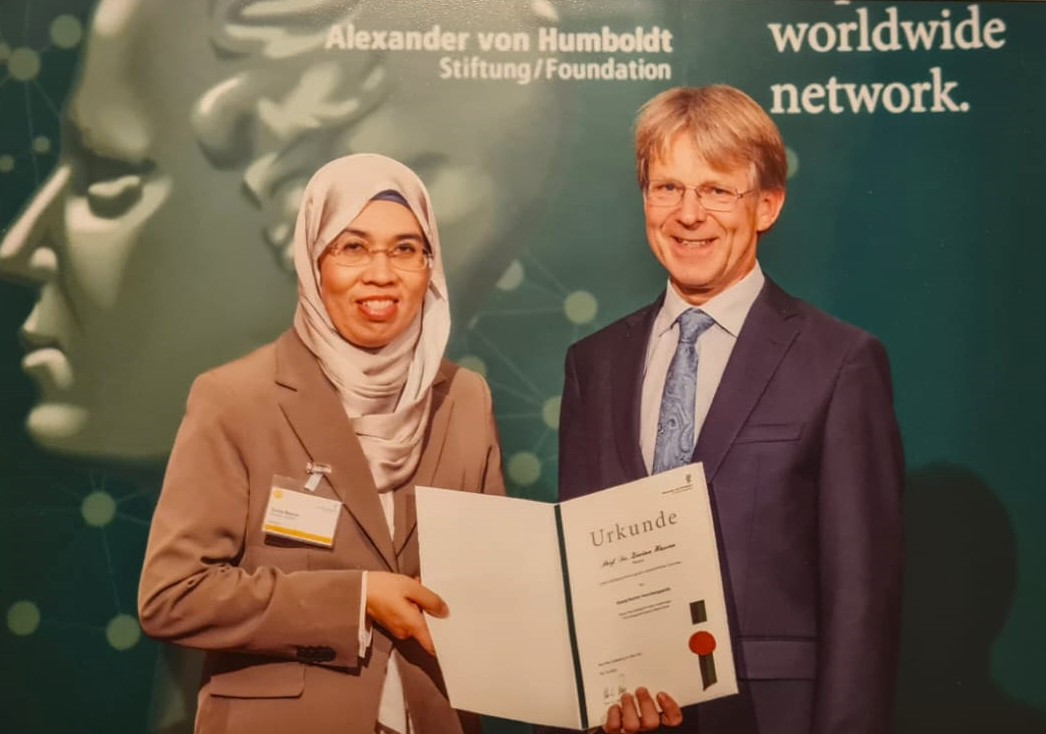 Dr. Zurina received €60,000 in prize money to fund her research, collaborating with experts at the Psychiatric and Psychotherapeutic Clinic at the University Hospital Erlangen in Germany. She expressed her gratitude and excitement for the opportunity to work with her specialist colleagues at Erlangen. With degrees from the University of Manchester and USM, Dr. Zurina established Malaysia's first addiction neuroscience lab under the mandate of the Malaysian Ministry of Higher Education. Her research primarily focuses on animal models of drug addiction related to drugs commonly abused in the Asian region. As a pioneer in addiction neuroscience research in Malaysia, she has developed her lab into a leading institution in Southeast Asia, with an extensive network of international collaborators.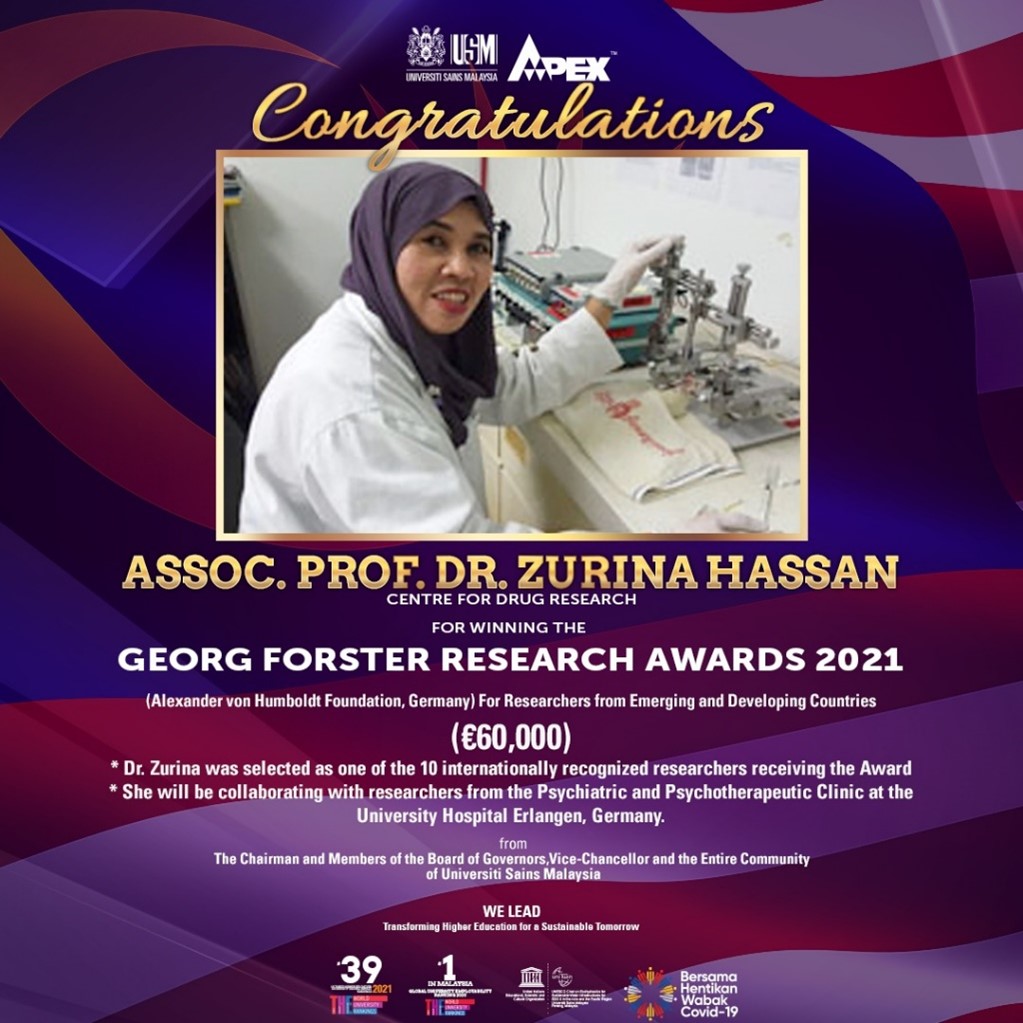 Dr. Zurina is also well-known for her extensive research on Kratom (ketum), a plant-derived drug preparation widely used in Southeast Asia. The Georg Forster Research Award, administered by the Alexander von Humboldt Foundation, is given to internationally recognized researchers from emerging and developing countries, enabling them to continue developing research-based solutions to address their countries' specific challenges. The award winners are nominated by German specialists and invited to establish or expand collaborations in Germany for six to twelve months. In addition to the €60,000, each researcher may receive up to €25,000 in additional funding for scientific conference participation, materials, and equipment related to their research projects.
Congratulations to Assoc. Prof. Dr. Zurina Hassan on her well-deserved recognition!